About Us
Over 50 Years in Jewelry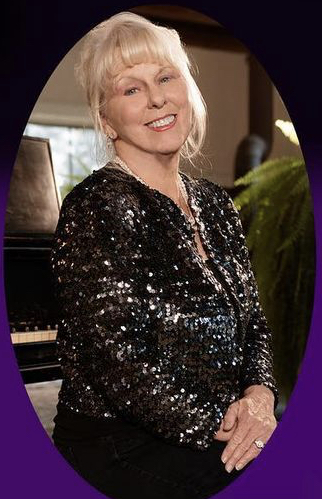 Master Jeweler
As an artist, I am inspired by the lines and curves I see in nature.  The natural world inspires me to paint from my life experiences in a way that reflects the flow and movement of air, and water. I like to explore color, tone, texture, and subtle shades to express depth of movement.  My paintings speak for my feelings and the way I see life. I love to try and capture the essence of life in peace filled serenity in motion.
For over 40 years I worked carving wax and designing custom jewelry as wearable art. I am an accomplished master jewelry designer, working with materials ranging from gold, platinum, diamonds, silver, precious and semi-precious stones.  Under the giant sycamore trees outside my screened-in porch, I can experience the fresh air while I paint the colors from the emotions of my heart. My unique talent is envisioning clients' raw ideas, drawing them, and then bringing them from abstract thoughts into reality.  This gift has assisted me to become extremely happy and successful. The canvas is my personal escape inside myself, and, in that solitude, I see a different world filled with peace, love, harmony and tolerance to all. In New Mexico, the Earth Mother is a tremendous energy source.
I majored in art and music at the University of New Mexico. Music is as important to me as my visual art, and I am always learning new, more advanced classical music. My love of music and true appreciation for the beauties of nature are transformative and ever present in my world both in business and in art.  Everything I create I feel on a personal level because have a strong affinity for aesthetics and beauty. The community of humanity is why we are here and why we continue to thrive. My personal inspiration comes from my gratefulness for my family, staff, friends, and customers. Each and everyone have their own gift to share with the world and I count myself blessed to be a part of this community in this Land of Enchantment, celebrating life's precious moments with special people I love.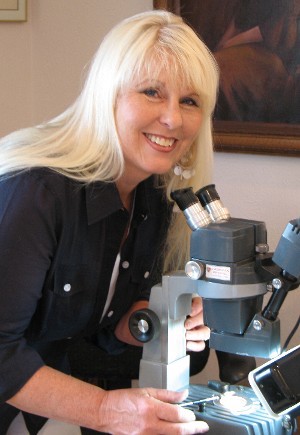 Custom Made by Kay Frances
Kay carves wax at a quaint abode studio among the 17th century Albuquerque's Old Town Plaza. Where she is accompanied by a host of artisans in the 150 shops, restaurants and galleries.  Old Town has always been known as the of the cultural and spiritual center of Albuquerque since 1708.
Once Kay has a clear idea in mind, she draws the design and makes a wax model. She sculpts each wax piece by hand. Then a team of experts aid in the process of creating the finished jewelry design. First the piece is casts, next the stones are set then the finished product is polished.
We appreciate and respect local business. That's why we support Women of Influence to help promote female business people, and being a native New Mexican, we support local business to promote statewide growth.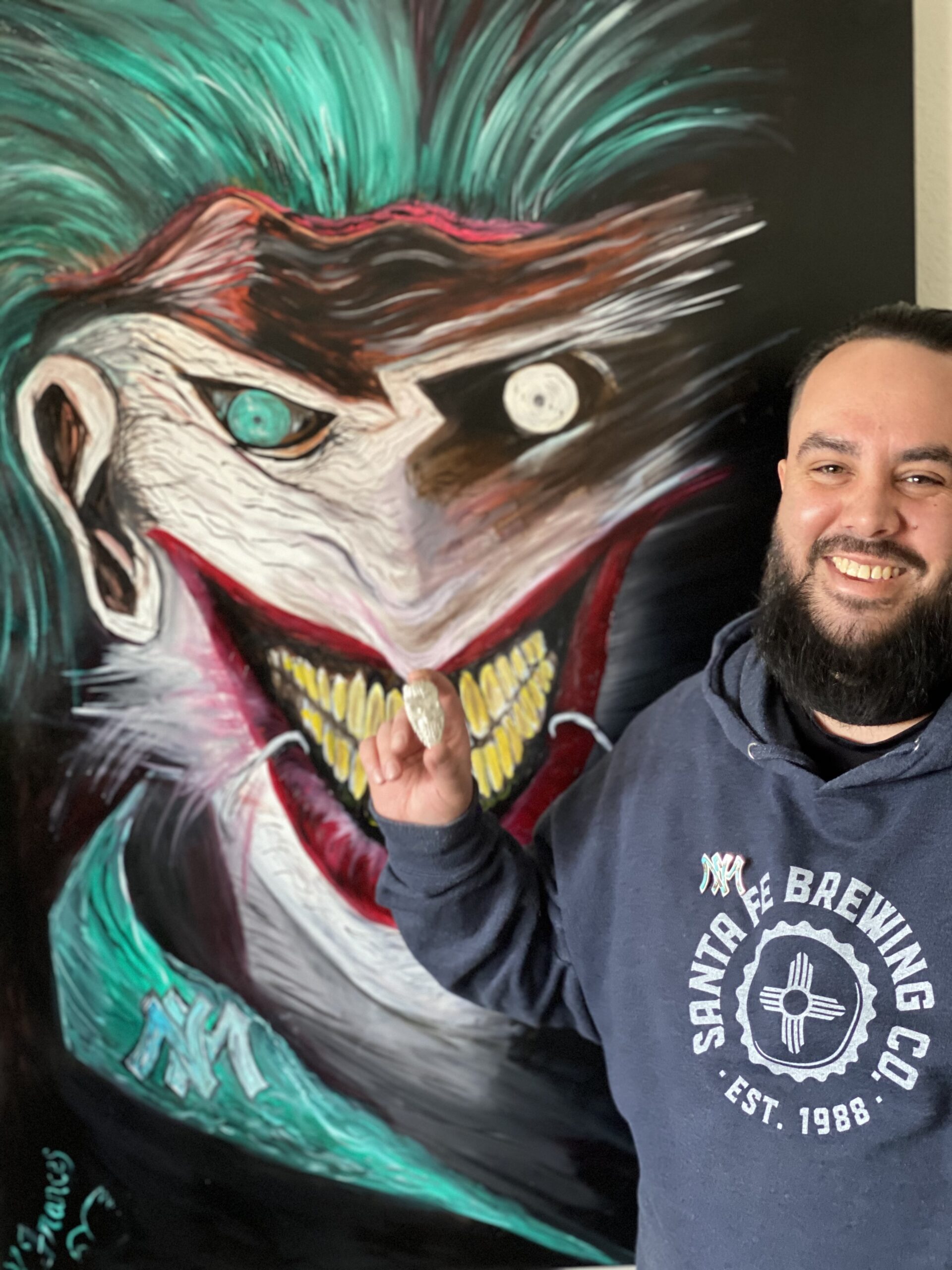 Jewelry Artist Herkermer Rodriguez
Herkermer met Kay Frances when he was on the Sandia High School football team. One of his teammates is Kay Frances's son, Ben. Several years later Herkermer was employed by Kay Frances Designs as a trainee.  Herkermer caught the bug to make expression of love through jewelry as art. Herkermer has a sincere desire to exercise and master the talent in art. Herkermer has expressed that learning to carve a small piece to scale has given him confidence to create jewelry as sculpture. The old traditional pieces of gold and turquoise and the new modern pieces are always a delightful challenge. 
Herkermer expressed his true and fond emotional connection to Kay Frances and her graciousness and how her genuine personality helped to bring his talent to the present stage. When you come to the shop you don't find machine manufactured jewelry. You find artist's willing to invest their time in creating uniquely personal works of art for their client's own private satisfaction. Working in a loving nurturing place filled with life and living things and the gift of music. A custom jewelry place where we put people before profit, is very satisfying and healthy surrounding.
A few special clients with Kay Frances jewewlry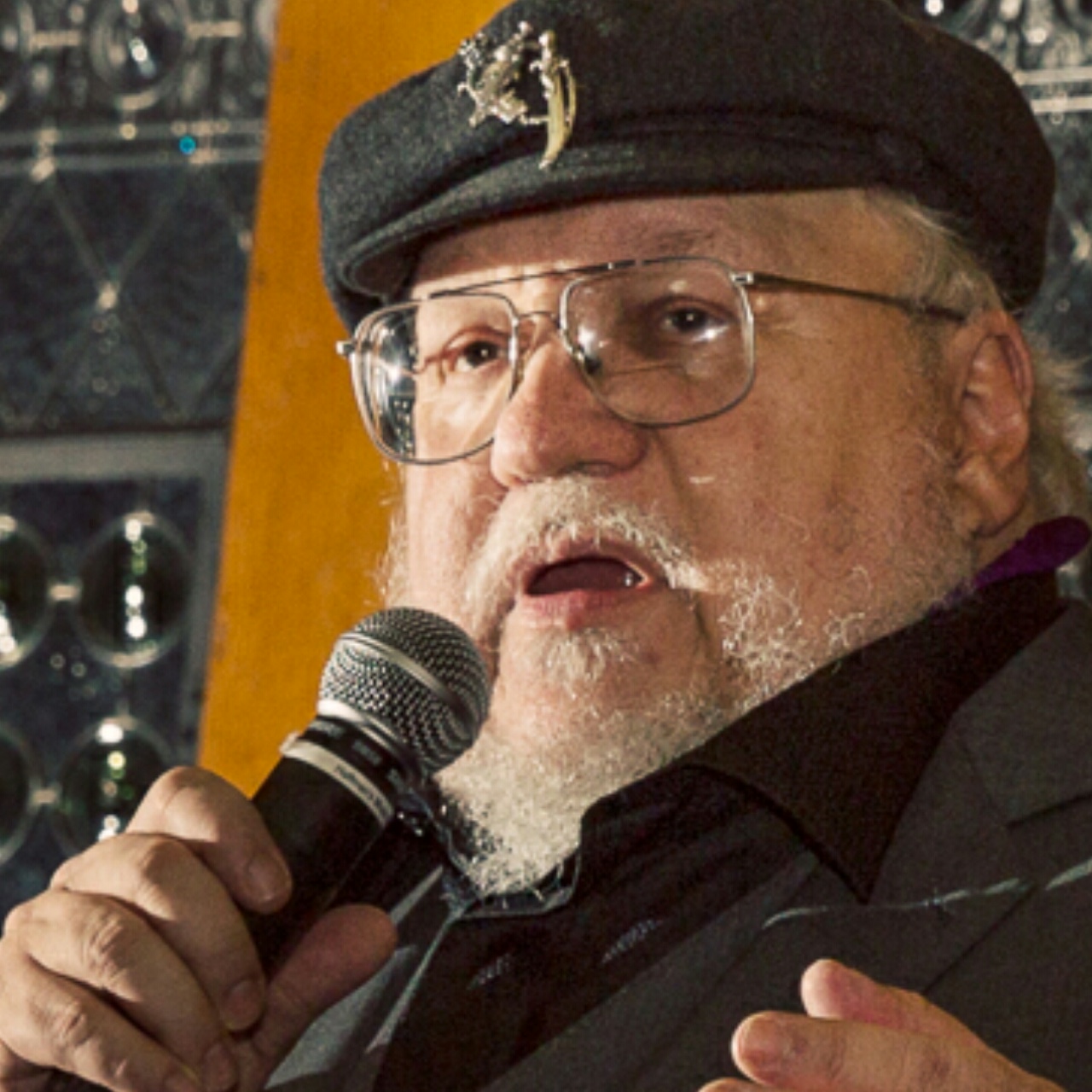 George Martin wearing our pin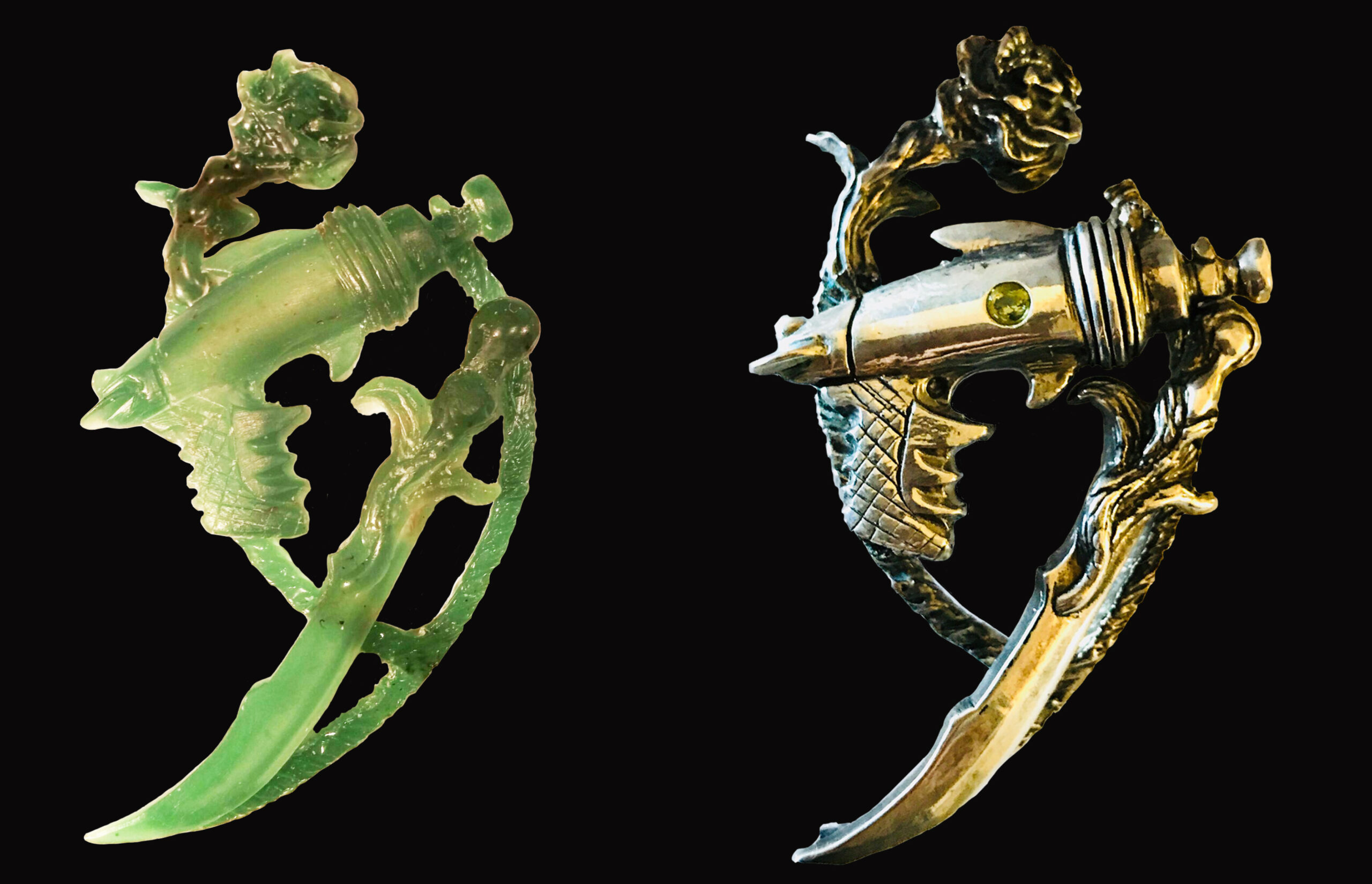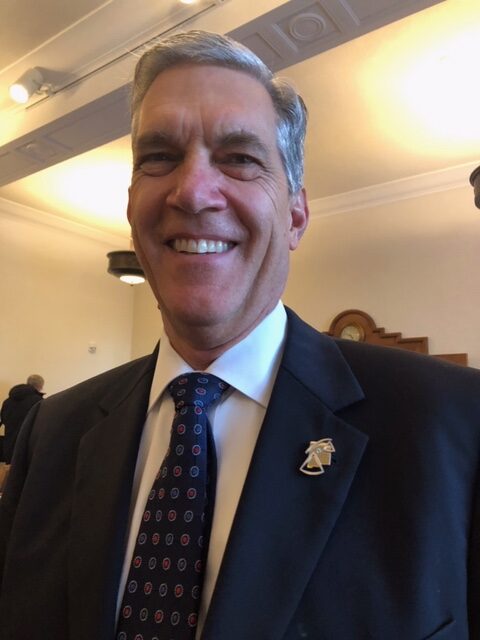 Jerry Dixon wearing our pin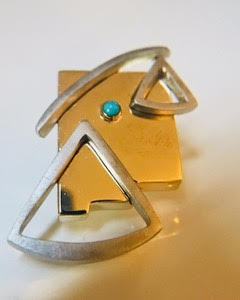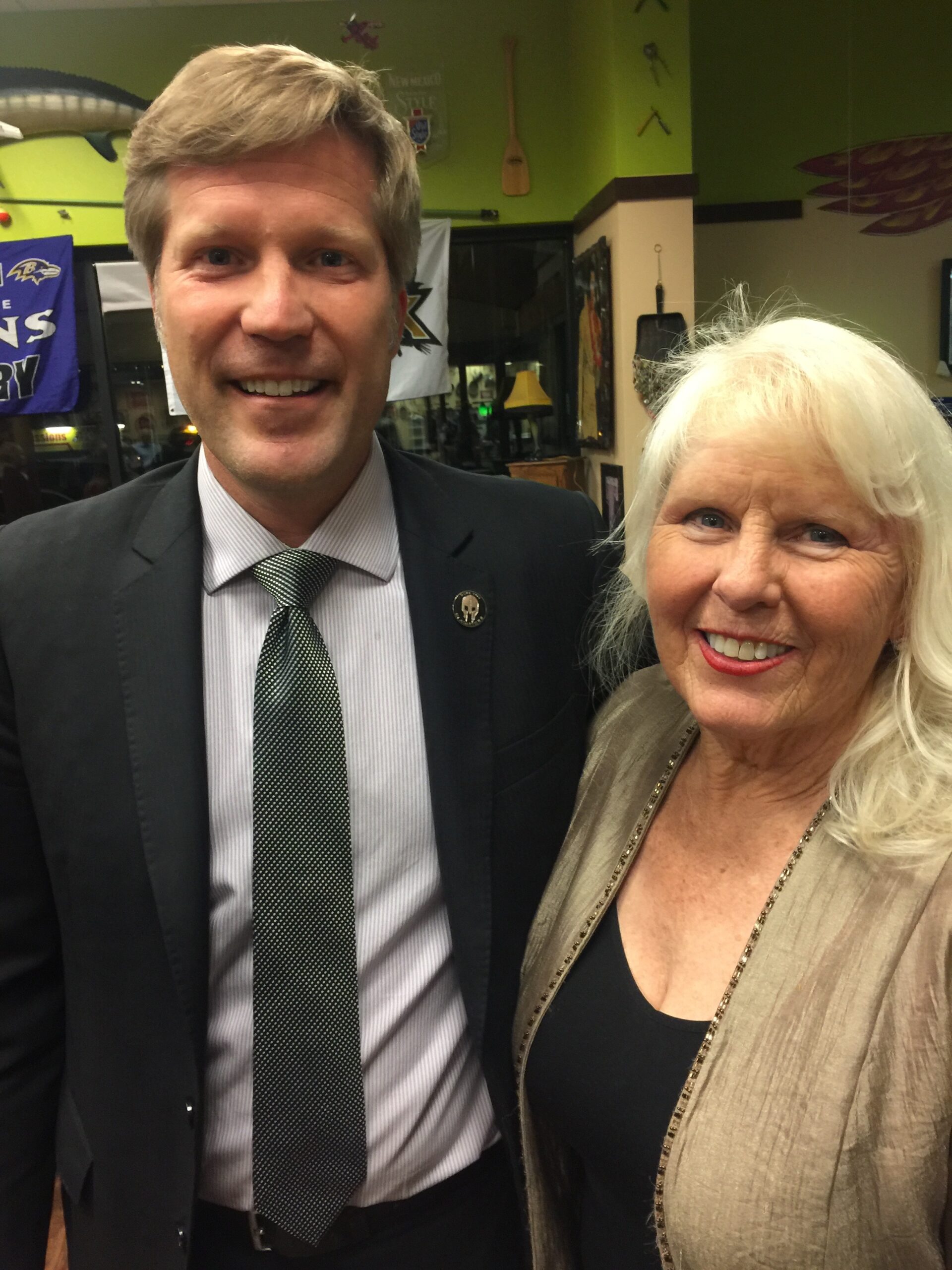 Mayor Keller and Kay Frances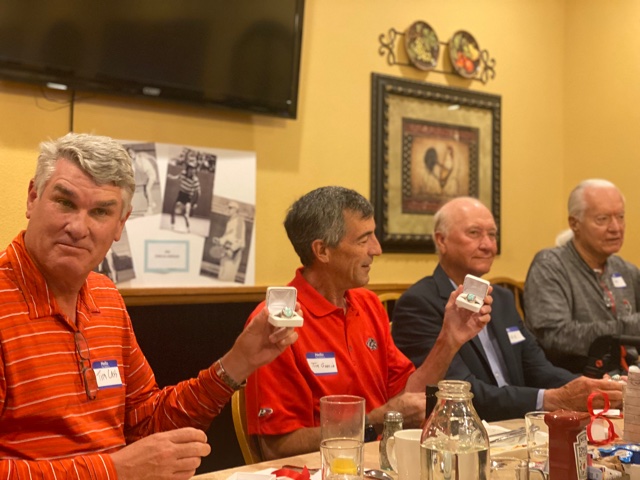 UNM All Americans Rings and Hall of Honor all made and designed by Kay Frances Designs. Presented on April 2022.